SOLD IN 2011!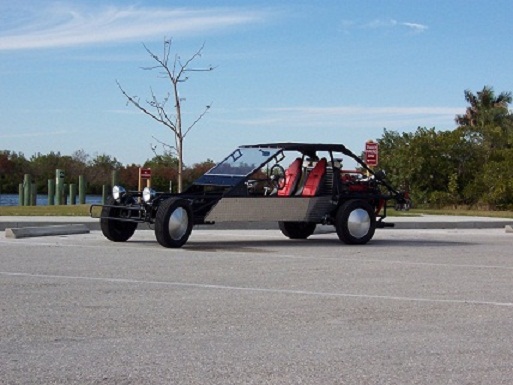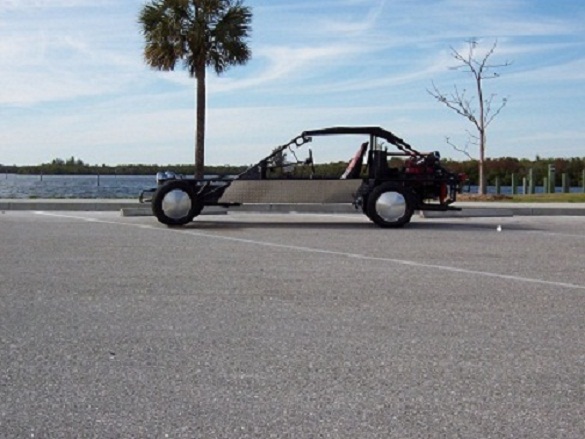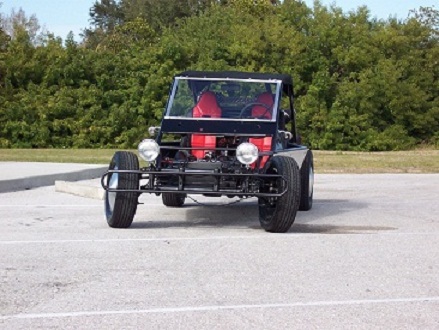 Brand new custom fabricated sand rail! All new or rebuilt parts throughout. Custom one off race car design specification chassis. .120 wall tubing professionally mig welded and finger molded for paint.
New VW front suspension torsion axle with all new brake cylinders, turned brake drums, new brake shoes, new ball joints, tie rod ends and rebuilt steering box.
Rear VW torsion bar suspension with new CV joints and axles, new wheel cylinders, brake shoes and turned drums.
New adjustable aluminum clutch and brake pedals and a removable steering wheel.
After market high back poly seats with new seat covers. New factory over the shoulder 3 point seat belts.
Ford 6 cylinder 3.8 engine, factory aluminum heads with approx 300 horsepower with 40,000 miles and is like brand new. After market cold air intake kit with factory air flow sensors. Stock fuel injection and wiring harness with flashed factory computer programmed for this specific installation. New oxygen sensors and fresh tune up. Starts and runs just like factory. Intake, valve covers and radiator tubes have been powder coated. Engine comes with factory stainless headers flowing into custom bent tubing and cherry bomb dual flow hush mufflers. Very quite and drivable. Factory radiator matching this engine is installed and is computer controlled and maintains a running temperature around 220 degrees at peak.
All new radial tires with powder coated stock VW rims with new moon style aluminum wheel covers.
Reconditioned 091 style VW bus transmission.
Kennedy adapter plate and heavy duty clutch, pressure plate and throwout bearing, heavy duty clutch fork and new high torque starter. All from Kennedy Engineering.
New heavy duty battery with aftermarket tie down with all new wiring installed with an after market new fuse panel and all wiring and predatory lines are protected with new plastic wire loom front to back. This car is street legal with new high and low beam headlights turn signals and emergency flashers. Custom fitted windshield is DOT stamped safety glass with a single operating 2 speed windshield wiper. Car is legally titled as a VW in the state of Florida. If you want a top of the line toy with lots of "GO", this is it!
Priced at $15,500.00!
No trades considered and cash only.